Thanksgiving Community Dinner
Due to COVID-19:
We have come up with a socially distanced plan to carry on our cherished tradition, and make sure we can still safely deliver delicious Thanksgiving meals to thousands of our neighbors in need. While we continue to provide for our community, Equinox would also like to give back to our local restaurants and businesses that have supported our dinner over the years by purchasing T-Day meals from them—this would replace our in-person preparations. Although our "redesigned dinner" changes our need for meal prep volunteers, we still need your valuable help more than ever to make this year's dinner a reality.
Volunteers, are needed more than ever!
There are two ways you can help:
1. Make a donation–We really need your help! As you probably know, we normally rely on generously donated food items (from grocery stores, farms, schools and civic groups etc.) as well as financial donations to amass all the ingredients to produce 11,000 meals.
But because of the pandemic, we are trying to raise $100,000 to purchase 10,000 meals. We are very grateful to St. Peters Health Partners for donating 1,000 meals. The more we raise, the more meals we can provide –help us make sure that no one is left out on Thanksgiving (and support local restaurants).
If you are able, please make a donation here!
If you prefer, you can also mail donations to Equinox at:
102 Hackett Blvd. Albany, NY 12209
P.S. If you would like to take a more hands-on approach with T-Day fundraising, our Donation page offers a Peer-to-Peer campaign option. Click the donation link above for more information.
2. Deliver Meals–To sign up to drive, or for more information, please email the TDay hotline with your contact information. (There will be protocols for contactless pick up and drop off.)
Annual Equinox Thanksgiving Day Community Dinner

Thanksgiving Dinner Hotline: 518.434.0131

Or email: thotline@equinoxinc.org

2019 Marked 50 years of
Equinox's Thanksgiving Community Dinner
Many things have changed since the Annual Thanksgiving Community Dinner began in 1969. But one thing has not: the generosity of our amazing community. This beloved event would not be possible without the more than 300 businesses, schools, congregations, organizations, farms, families, and individuals who year after year donate funds, food, and supplies; and the nearly 4,000 volunteers who chop, peel, cook, serve, clean and drive to make sure that 10,000 of our neighbors in difficult circumstances can enjoy a delicious Thanksgiving dinner.
We truly have much to celebrate!



A Big Thanks To The Entire Community For helping Serve Over
10,000 Thanksgiving Meals Last Year!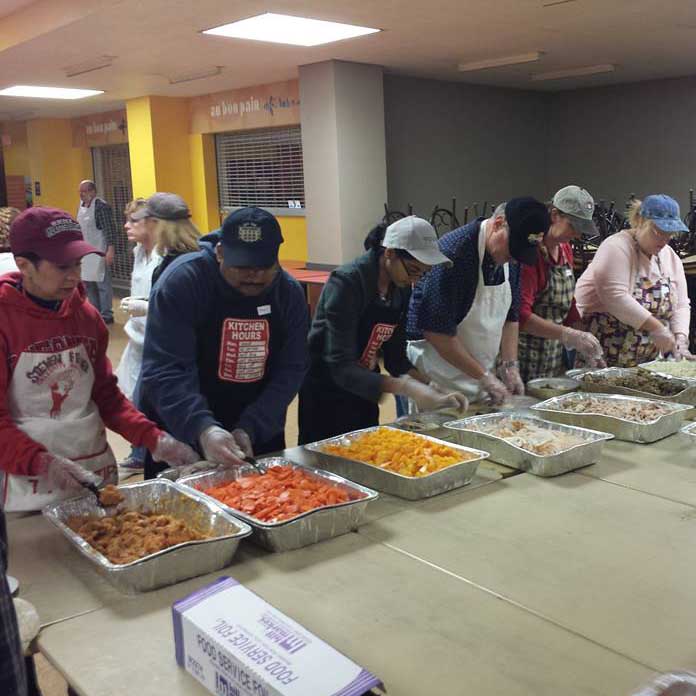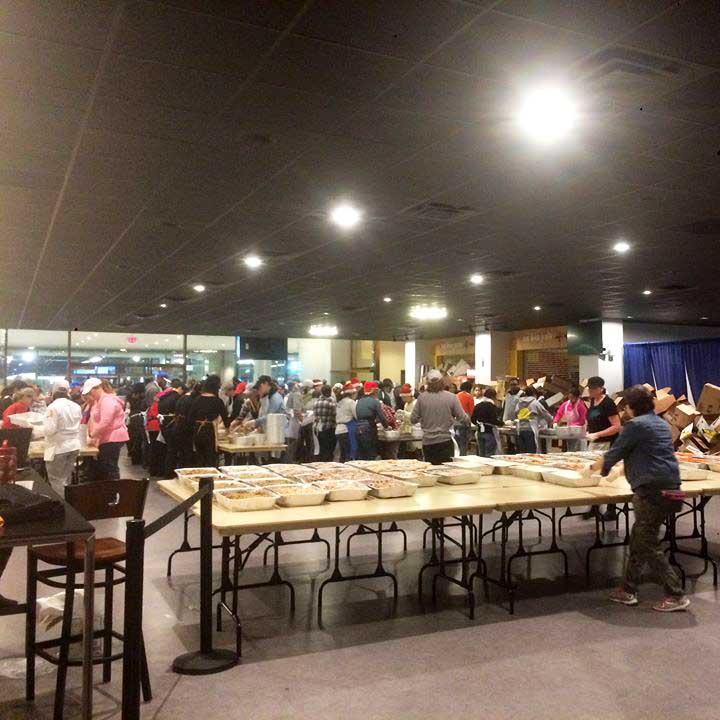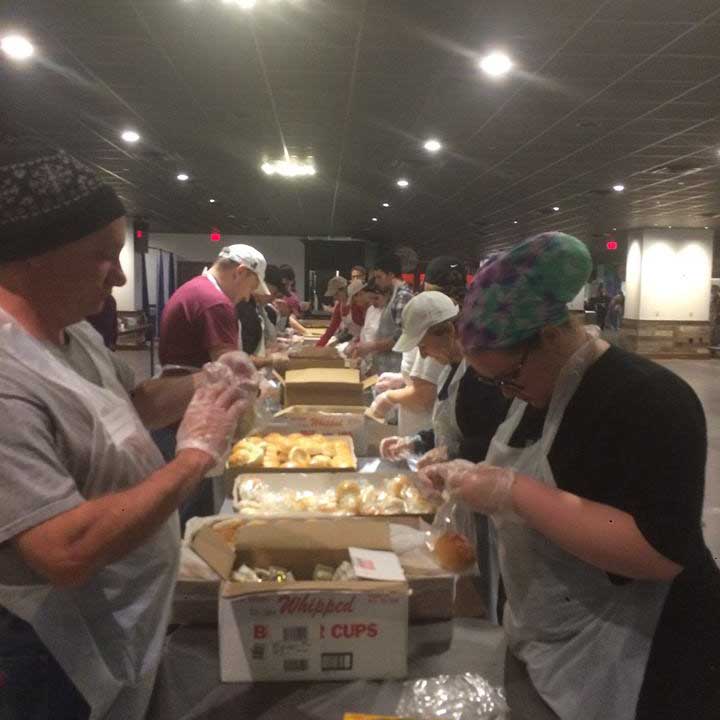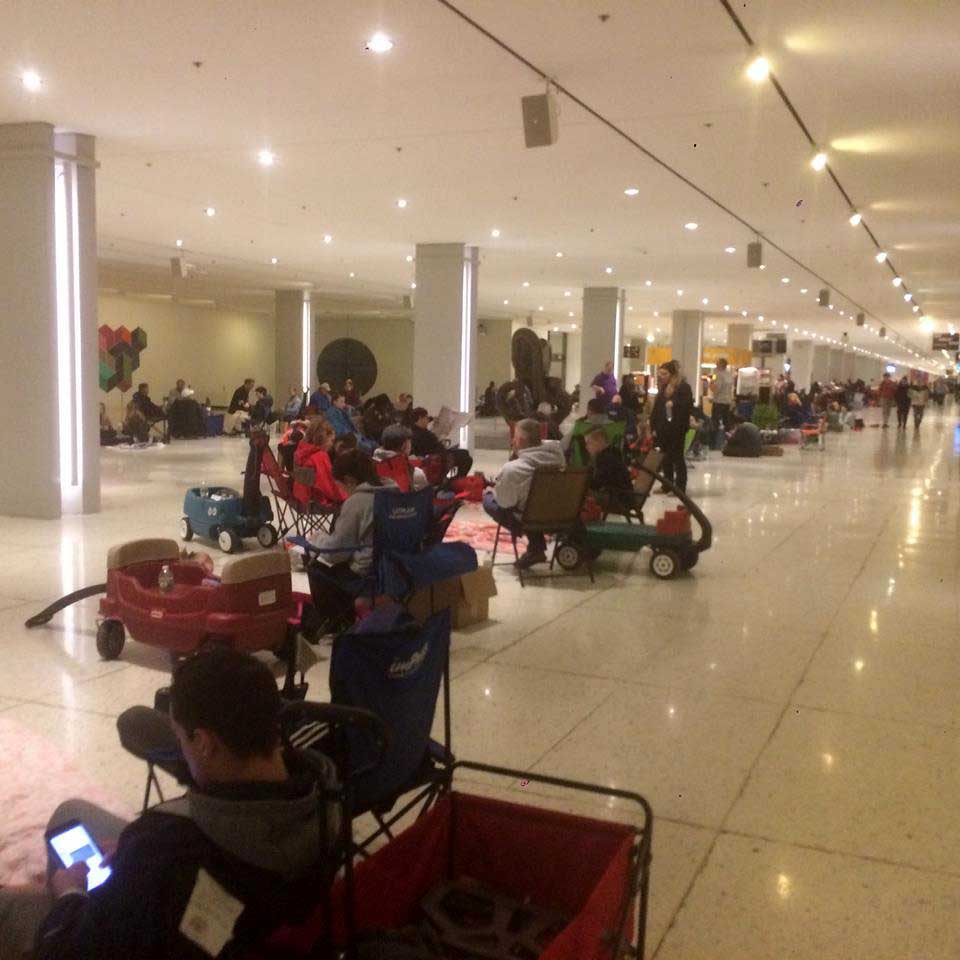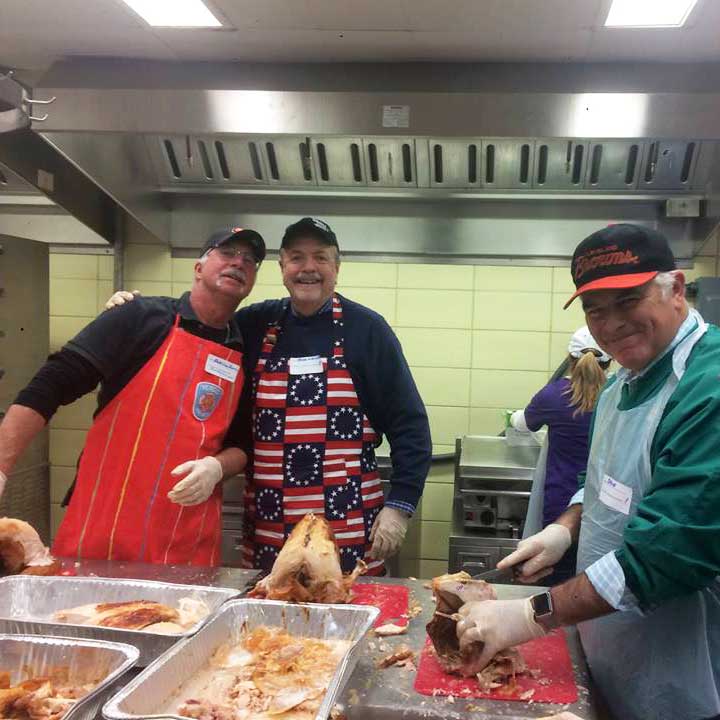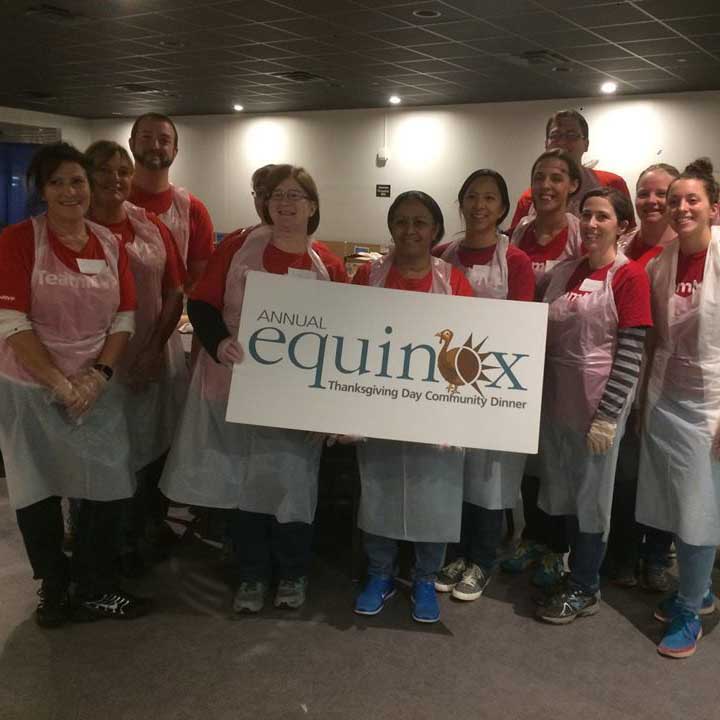 To see more photos visit our Facebook page
The Capital Region's largest and longest-running holiday tradition
50 years ago, a small group of community and religious leaders, students, and social workers held a Thanksgiving dinner for 200 college students who were not going home for the holiday and would have been alone. This marked the beginning of the Capital District's largest and longest-running holiday tradition. Today, the Annual Equinox Thanksgiving Day Community Dinner serves 10,000 of our lonely, homebound, or homeless neighbors.
Volunteers Make it Happen
The Equinox Thanksgiving Day Community Dinner would not be possible without the help of more than 3,600 volunteers who take roles in leadership, coordination, cooking, serving, delivering meals, and clean-up. Each year, approximately 500 meals are served at a lovely sit down dinner at the First Presbyterian Church in Albany. Candles, flowers, table linens, and hand-made centerpieces from local school children adorn the dining room tables. The remaining meals – more than 9,500, and growing every year -- are prepared at the Empire State Plaza and delivered by volunteers to individuals who live within 40 miles of Albany.
The Equinox Thanksgiving Community Dinner is funded entirely by generous donations from local businesses, civic groups, and private citizens. Cash, food, trucks, tables and chairs, cell phones, serving dishes, linens, aprons, soap, towels, and advertising are matched by the valuable help of our volunteers. All surplus donations are used to assist needy families throughout the year.
Please Join Us! And make this extraordinary community event part of your holiday tradition!
Want to get involved?
The Equinox Thanksgiving Dinner Hotline (518.434.0131) is open from mid-October through Thanksgiving. Please call us during that time if you would like to volunteer; make a monetary, food, or in-kind donation; or request a dinner delivery to your home. You can also communciate with us via email (thotline@equinoxinc.org).
All monetary, food, and in-kind donations are tax-deductible.
Information for Equinox Thanksgiving Volunteers
Equinox Thanksgiving Dinner Volunteers - Empire State Plaza
Equinox Thanksgiving Dinner Volunteers - First Presbyterian Church
Equinox Thanksgiving Dinner Volunteers - Drivers
Thank you to our Lead Community Partners!