Upcoming Events
Event Details

Add to Calendar

2023-10-05 17:30:00

2023-10-05 20:30:00

America/New_York

2023 ThanksGathering Legacy Celebration

Equinox and Whitney Young Health are thrilled to announce that we are joining together for our signature fundraising event and beyond!

Shaker Heritage Barn and Grounds



Date: Thursday, October 5, 2023
Time: 5:30 PM - 8:30 PM
Location: Shaker Heritage Barn and Grounds
Address: 25 Meeting House Rd, Albany, NY 12211
Contact: development@equinoxinc.org
ThanksGathering Legacy Celebration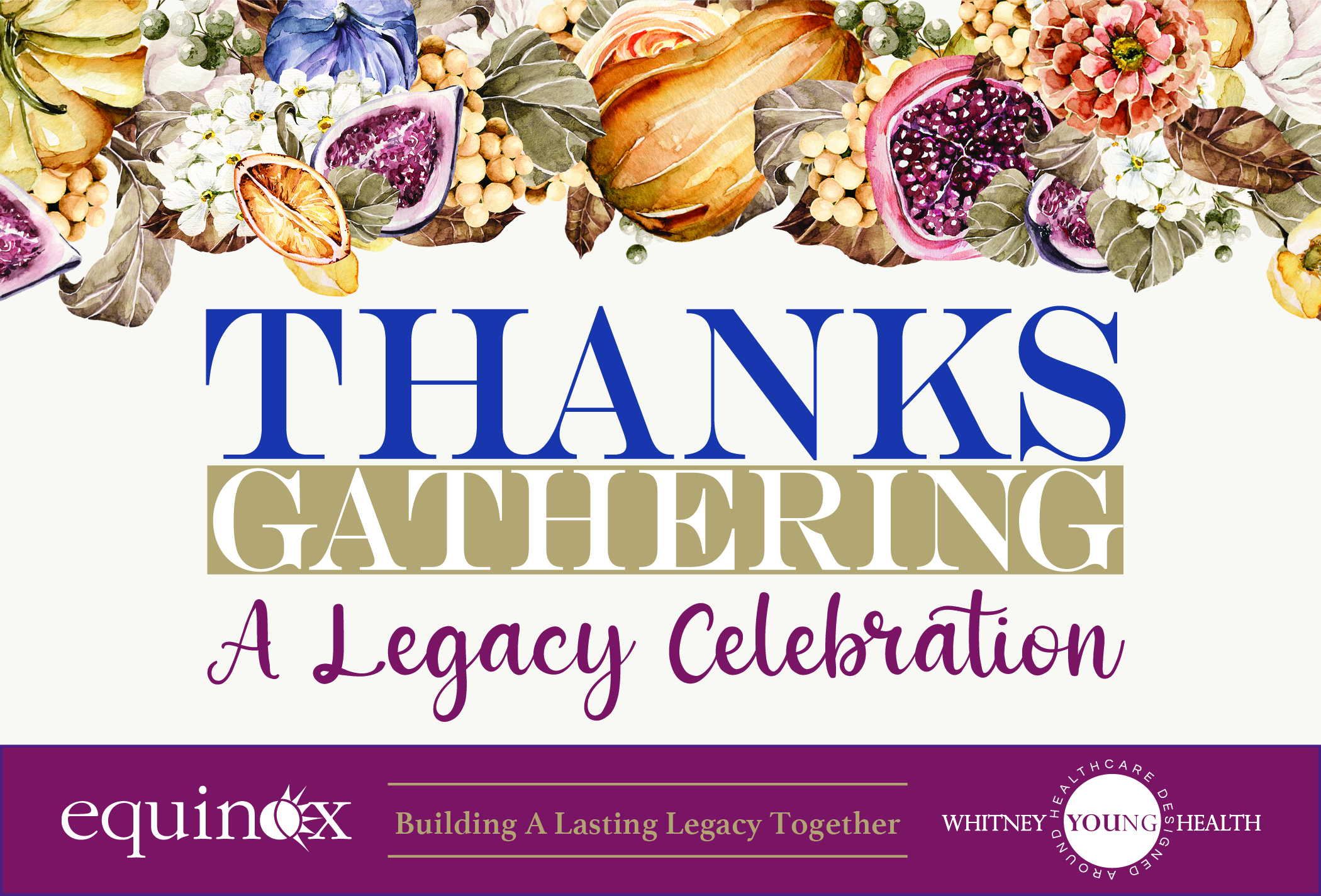 Equinox and Whitney Young Health are thrilled to announce that we are joining together for our signature fundraising event and beyond!

As our affiliation progresses, we are combining Equinox's ThanksGathering Celebration and Whitney Young Health's Legacy Event. Coming together with one event expresses the strength of the affiliation of these two lead providers in health care and human services—providing confidence that this mutual endeavor will afford better access to integrated services with healthier outcomes for our patients and clients; while preserving each organization's history and legacy of service.
This year's festivities will be held on October 5, 2023, 5:30-8:30 pm on the stunning grounds of the historical Shaker Heritage Barn, located in Colonie, New York. This historical venue, built in 1915, will provide the perfect backdrop for you to dance the night away with the musical stylings of the Accents while you indulge your palette with delicious food and libations courtesy of 2Shea Catering. We will also have our Legacy Awards presentation honoring community leaders who are making a difference in the Capital Region. The evening will be topped-off with our silent auction; complimentary wine, spirit, and craft beer tasting; chances to win at our gift-pull; and fun commemorative photos from our Smile Lounge.
$150 Per Reservation • $275 Per Couple
$200 Honorary Committee Individual • $350 Honorary Committee Couple