Thanksgiving Community Dinner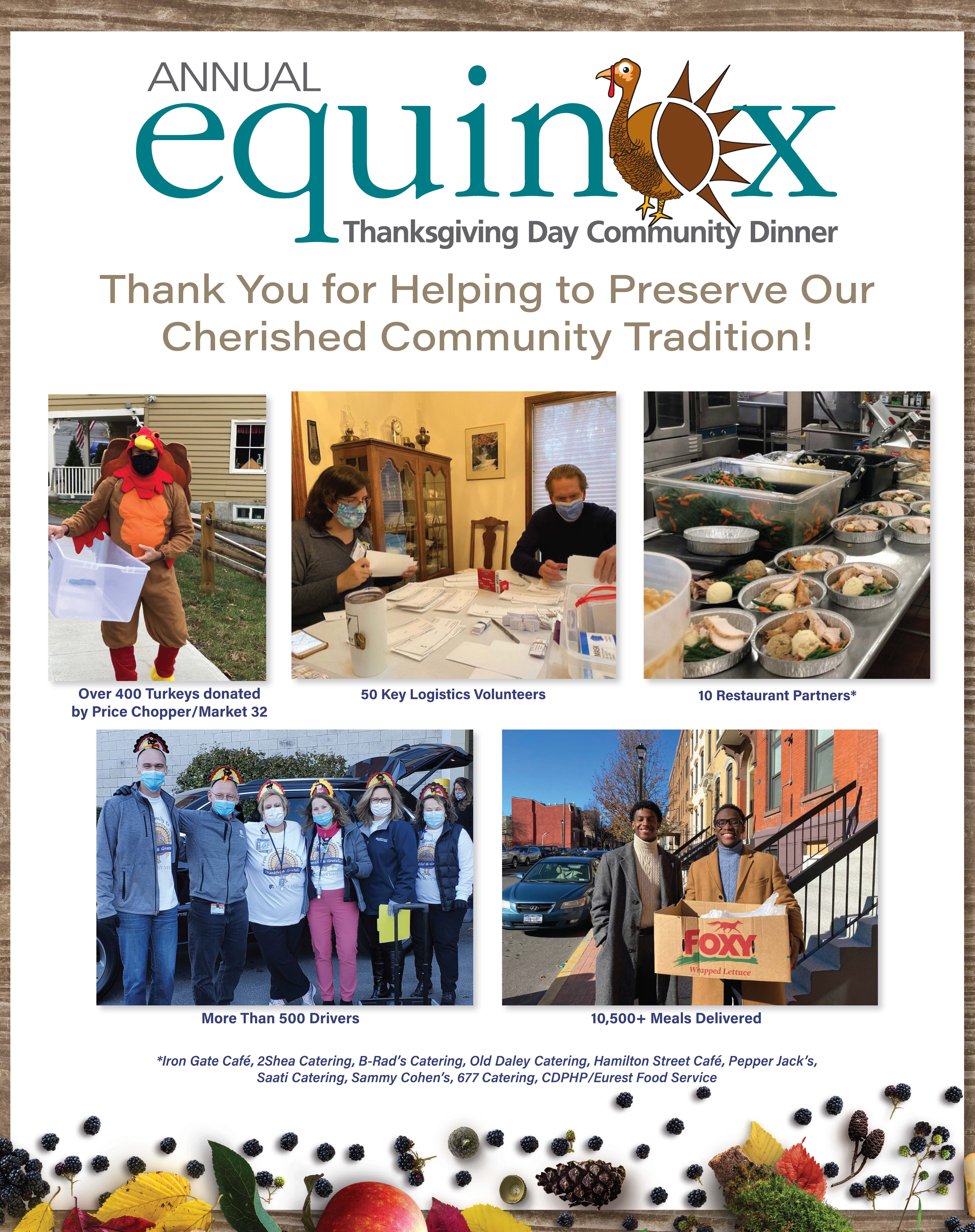 The Capital Region's largest and longest-running holiday tradition
Over 50 years ago, a small group of community and religious leaders, students, and social workers held a Thanksgiving dinner for 200 college students who were not going home for the holiday and would have been alone. This marked the beginning of the Capital District's largest and longest-running holiday tradition. Today, the Annual Equinox Thanksgiving Day Community Dinner serves nearly 11,000 of our lonely, homebound, or homeless neighbors.
And, with an ambitious redesign of our Annual Thanksgiving Dinner, we are proud to safely provide a holiday meal to thousands of neighbors in need. The Capital Region's largest and longest running holiday tradition remains possible with the tremendous help of local restaurateurs and caterers, volunteer drivers (providing contact-free delivery), our T-Day Hotline and other key volunteers, individual donors, and lead community partners.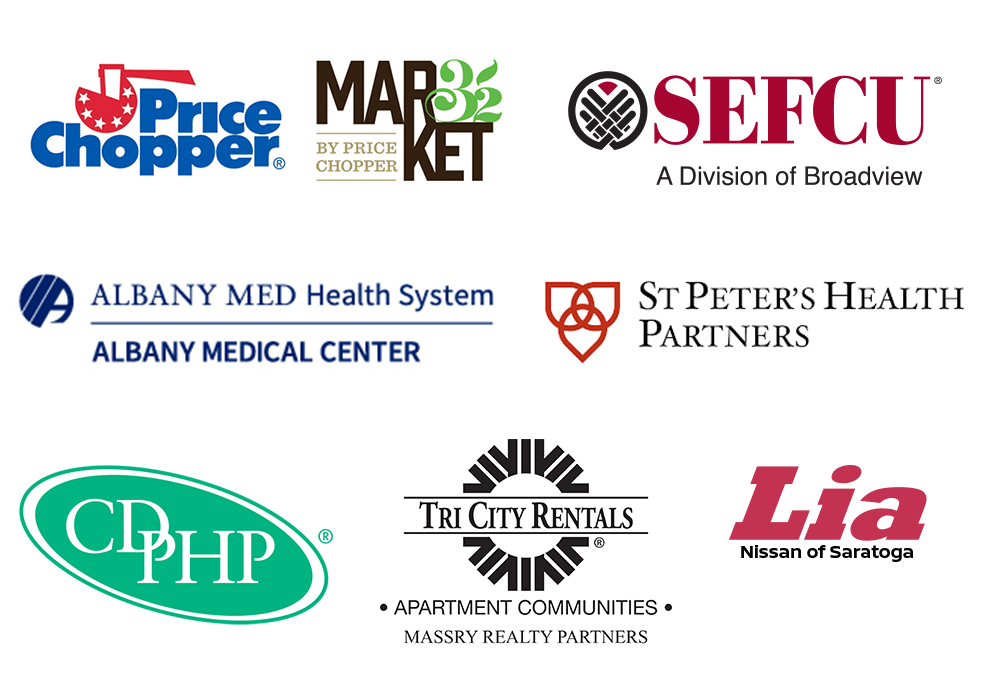 With much gratitude to our caring community.
Volunteers, are needed more than ever!
There are two ways you can help:
1. Make a donation–We really need your help! As you probably know, we normally rely on generously donated food items (from grocery stores, farms, schools and civic groups etc.) as well as financial donations to amass all the ingredients to produce 11,000 meals.
With continued cases of COVID, we need to raise $100,000 to purchase approxiamtely 11,000 meals. We are very grateful to St. Peters Health Partners for donating 1,000 meals. The more we raise, the more meals we can provide –help us make sure that no one is left out on Thanksgiving (and support local restaurants).
P.S. If you would like to take a more hands-on approach with T-Day fundraising, be a part of the Peer-to-Peer campaign.
2. Deliver Meals–To sign up to drive, or for more information, please email the TDay hotline with your contact information. (There will be protocols for contactless pick up and drop off.)
2019 Marked 50 years of Equinox's Thanksgiving Community Dinner