SEFCU Gives $25,000 Grant!
Equinox extends its gratitude to SEFCU for its $25,000 grant to our Transitional Living Program (TLP).
TLP provides stable, supervised housing and a wide range of supportive services to help homeless youth (30+ each year) achieve self-sufficiency. SEFCU's generous grant will help cover the cost of a daily dinner for each youth (prepared together by staff and youth) and bus passes to help youth reliably attend school, work, job interviews, and medical appointments. Equinox has been the recipient of several SEFCU community programs and fundraisers, and we are most appreciative to have such a strong community partner!
Equinox CEO John Henley is joined by SEFCU Chief Community Officer Kathy Lanni for the check presentation, along with their key staff.
Pictured left to right: Christina Rajotte, Katie Farrow, Mark Duffy, Megan Meduna, Kathy Sansone, Kathy Lanni, John Henley, Dominic Ruggeri, Kathy Fletcher and Kiana Miller.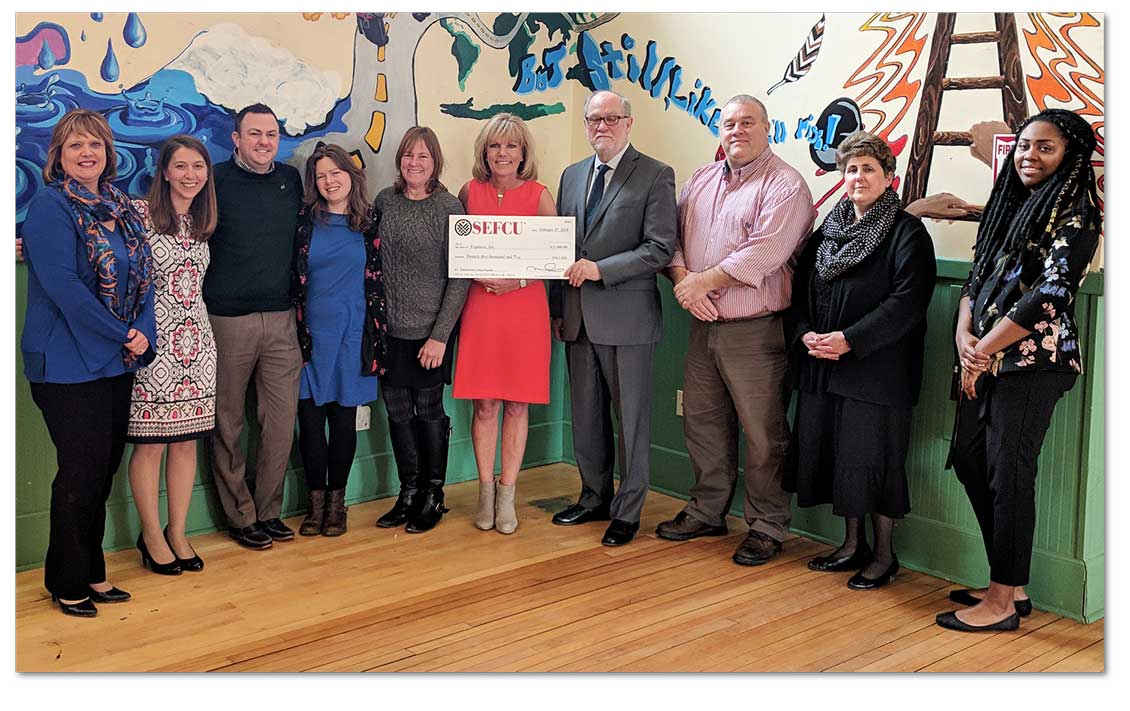 Thank you for the amazing opportunities this gift will bring to youth in need!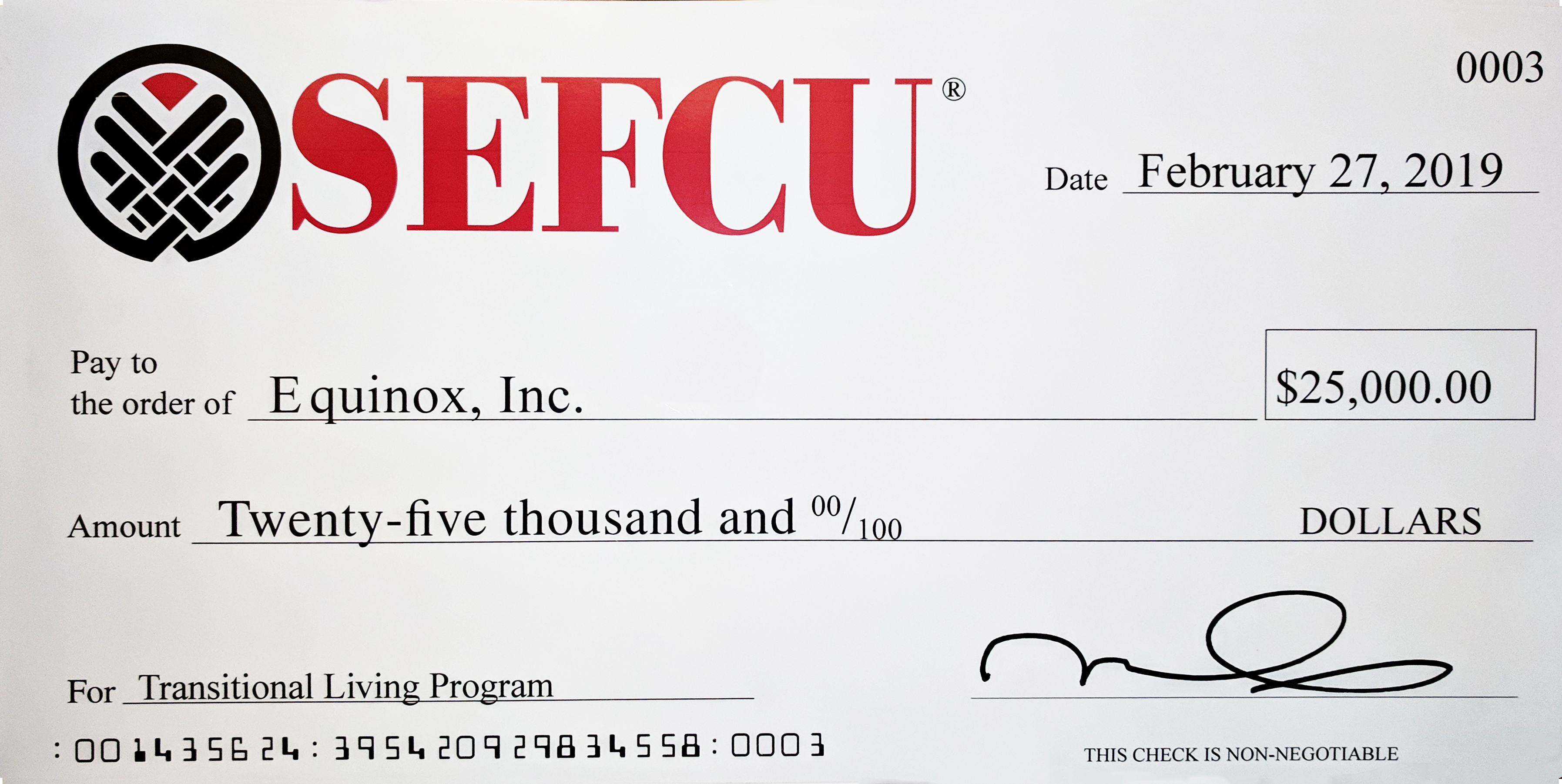 Director of Youth Services Dominic Ruggeri with TLP Program Manager Kiana Miller, Case Manager Tiffanie Tucker, Case Manger Supervisor Donna Flores, CEO John Henley and COO Kathy Fletcher.