Thanksgiving Hotline Coordinator Recipient of Jefferson Award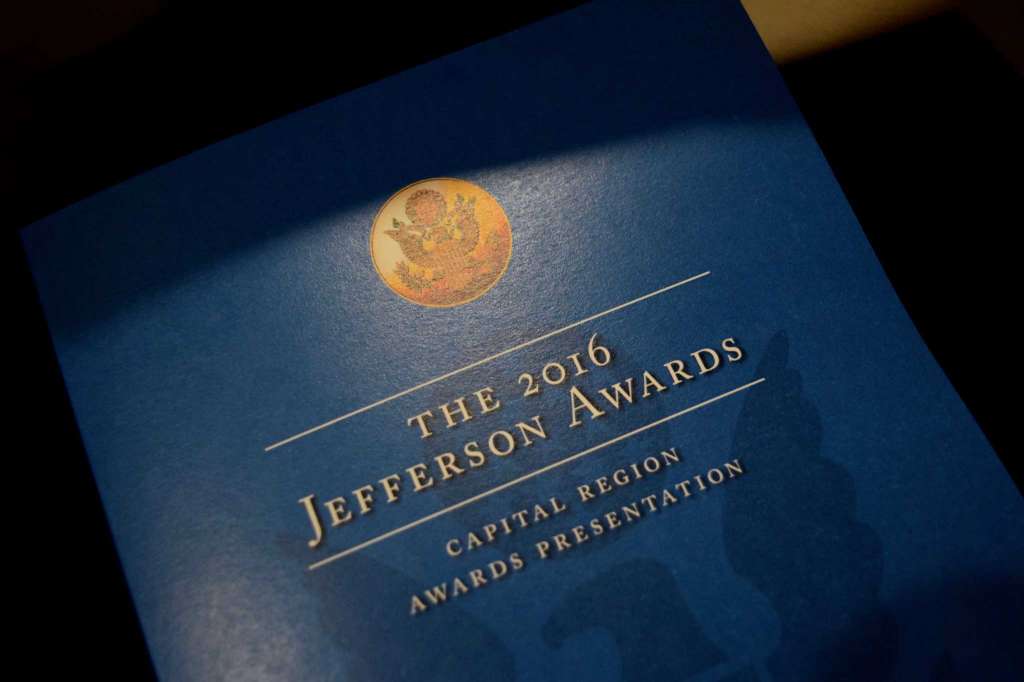 Congratulations to Nancy Virkler, our Thanksgiving Community Dinner Hotline Coordinator! Nancy has volunteered at Equinox's Thanksgiving Community Dinner for 20 year and for the past 7 years as the Hotline Coordinator -responsible for the 3,500 volunteers who cook and deliver 10,000 meals. She also works with nearly 300 community groups and businesses to secure donations of food, products and services.
Nancy was among 13 exceptional Capital Region Volunteers who were recognized with the 2016 Jefferson Awards for Public Service. Recipients were honored at a dinner on April 12th at the Century House in Latham. Founded in 1972 by Jacqueline Kennedy Onassis, U.S. Sen. Robert Taft Jr. and Sam Beard, the annual awards are named for Thomas Jefferson and the spirit of excellence in America he embodied.
Locally the annual awards are sponsored by: St. Peter's Health Partners, NewsChannel 13 and the Times Union.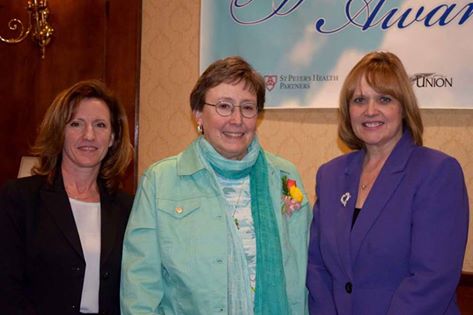 Pictured from left to right: Linda MacFarlane (Equinox Board Treasurer), Nancy Virkler (Honoree) and Christina Rajotte (Equinox Director of Development)
The ThanksGathering Celebration returns for the fourth year as Equinox's signature fundraising event. Join us at...
Join Equinox in the walk for wellness: Strong bodies start with strong minds. Be part of the solution!
Join the community of climbers and hikers all over the country in raising awareness for Suicide Prevention!